Thank you for your interest in volunteering at Five Acres Animal Shelter!  
Volunteering with the cats and dogs in our care is a lot of fun, can be a lot of work, and the benefits are immeasurable!  Please remember that volunteering at Five Acres is very hands-on, and at times can get dirty, so if you choose to volunteer with us, please come ready to dive in!  We are excited to connect with community members who are as dedicated and enthusiastic about animals as we are!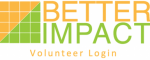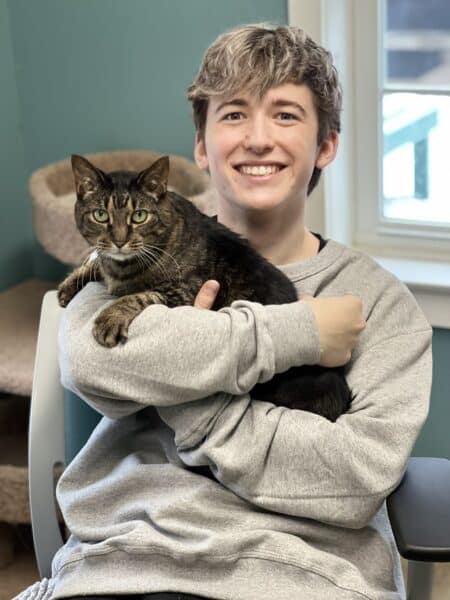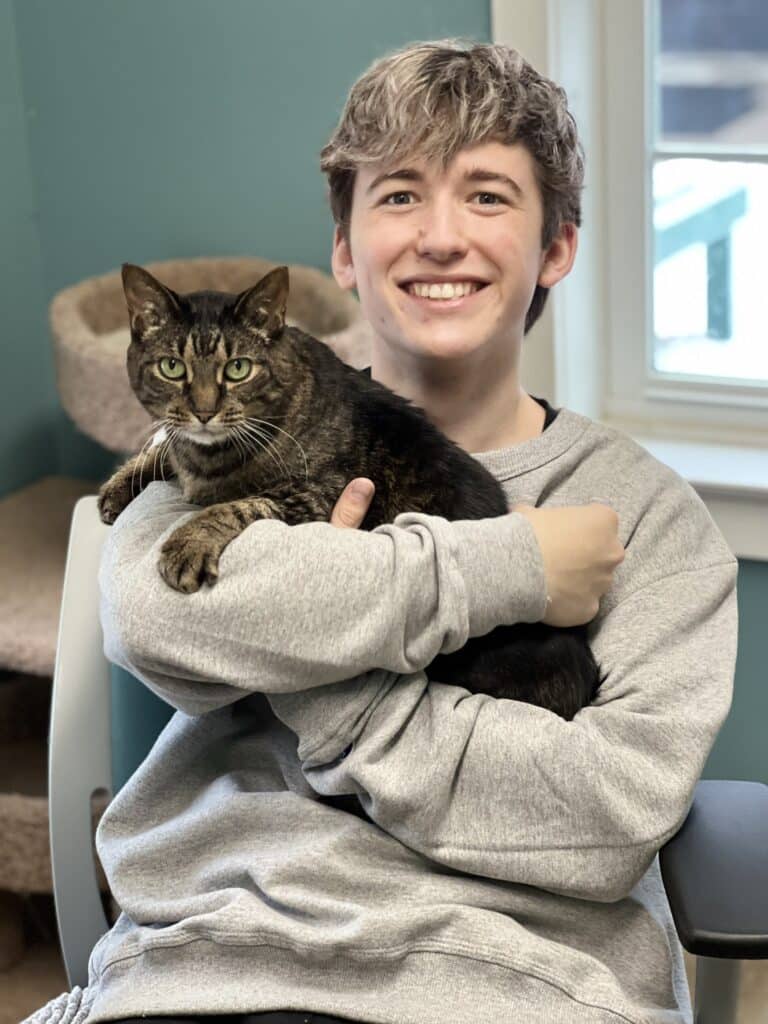 Direct Animal care (Dogs and Cats): 
The dogs and cats in our shelter need human contact and often have to re-learn trust.  From daily caring & feeding to enrichment, if you want direct contact with the animals you can:
Walk dogs – we will train you and explain all the working of the kennel

Cleaning & feeding for the cats – including our special FeLV kitties!

Provide enrichment for either dogs or cats to help them build trust and good behaviors
Non – direct animal care:
As you might imagine the shelter needs help beyond direct animal care.  This includes supporting our front desk, our maintenance team, our grounds and beautification team, AniMeals food pantry, gift shop, and events, just to name a few. 
If you have a special skill, we may be able to use it!  
Know that you can serve more than one role with Five Acres and we welcome that!
If you're ready, click HERE to complete our volunteer application.