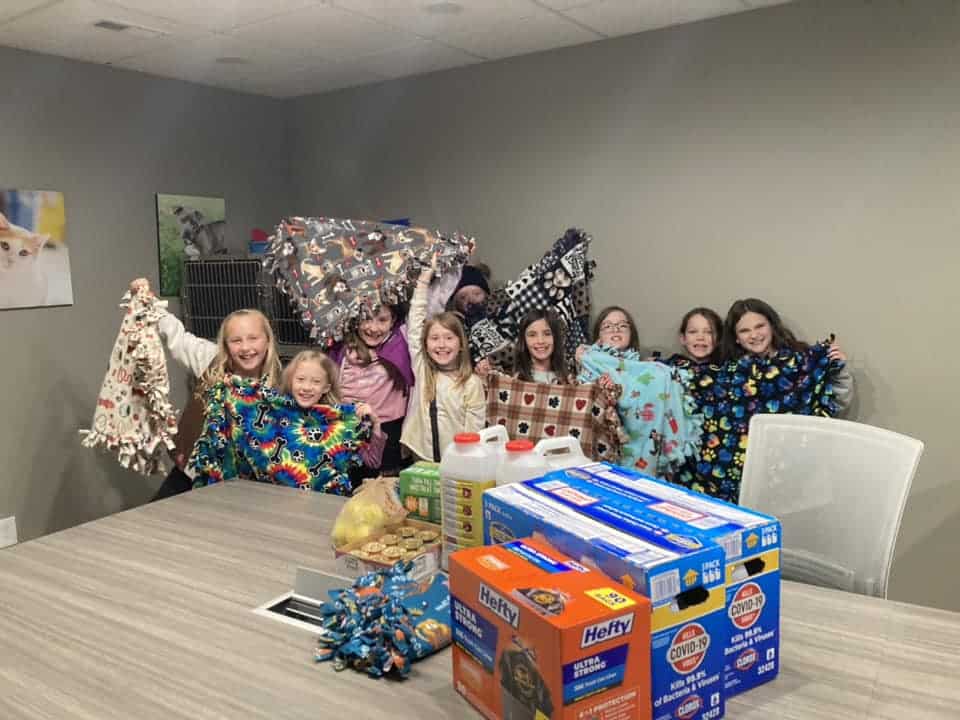 We offer options for kids and young adults up to 17 years of age to help support our dogs and/or cats from home, as volunteers who work directly with our animals must be 18+.
Girl Scouts:

Earn your Pet Care Badge by visiting Five Acres for a lesson in responsible pet ownership, how to advocate for animals, and what you can do to help Five Acres animals!
Complete your Silver or Gold Award.

 

Boy Scouts

Complete your Eagle Scout Project to benefit Five Acres dogs and cats.

 
If you have any questions about these opportunities, please Contact Kate!