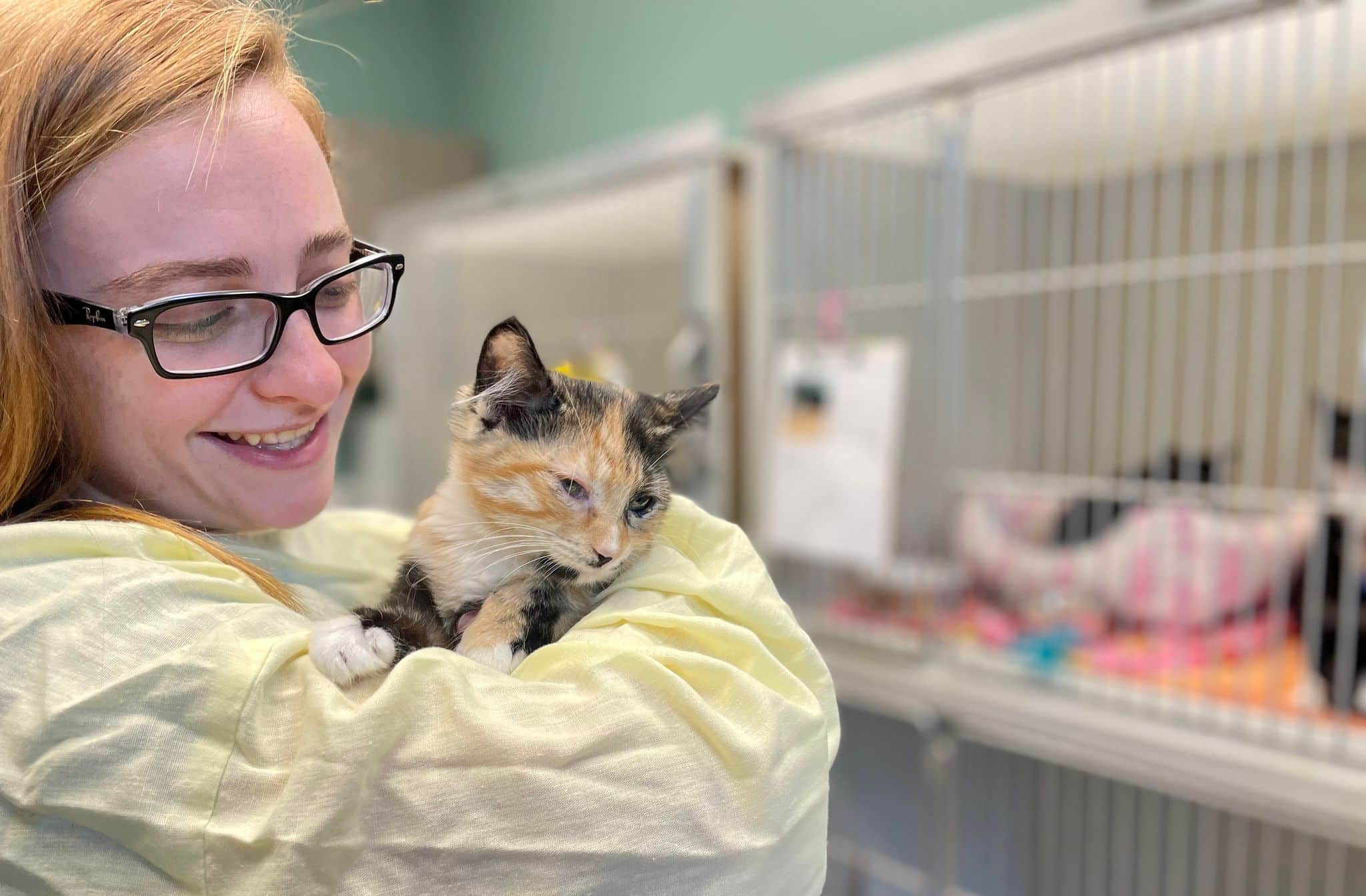 Your donation to Five Acres will save lives!
Five Acres depends on the generosity of our supporters to make our work possible. Every dollar helps us provide care, comfort and love to nearly 2,000 cats and dogs every year.
Learn more about ways you can support our work, below.
Make a Gift to Five Acres
Five Acres relies entirely on donations from our community. Every single dollar provides care for an animal in need and gives them the second chance they need and deserve.
Double Your Donation With the Holiday Match Campaign
Thanks to our generous friends at Treats Unleashed, every donation made to our Holiday Match Campaign will be matched dollar-for-dollar, up to $25,000! Your gift can have double the impact for animals in need this holiday season
Shadow's Fund: Five Acres Medical Fund
Donations to Shadow's Fund help pets in our care who require advanced medical support. Five Acres commits to providing top-notch veterinary care to each pet, including specialized surgeries, treatments, and diagnostics.

Honor a Pet or Person
Interested in making a donation in honor or memory of someone special (human or animal)? Making a gift is a great way to honor a fellow animal-lover while helping homeless pets in need.

Become a HERO by joining our monthly giving club.
Members of our HERO Club pledge their support on a monthly basis. Join our club to have a donation amount of your choosing be automatically sent to Five Acres.
It's like your monthly Netflix subscription– but it saves lives!

Donate Items on Our Wish List
Want to donate supplies for the shelter? Find the items our cats and dogs have wished for below. Donations have be dropped off at the shelter during our open hours, or they can be left in the donation bins outside our building at any time. 
AniMeals Food Pantry Support
Every month the AniMeals Food Pantry provides over 3,000 pounds of pet food and supplies to families in need. In order to expand our reach into the community, AniMeals is now partnering with "Whiskers on Wheels" to provide pet food to home-bound residents in need of support. Your gift helps a family in need and keeps pets where they belong: in their loving homes. 
Planned Giving
Planned giving can allow you to donate more and make a difference that has a significant and lasting impact on the lives of animals. If you already have a will or trust, you should be able to add an amendment that fulfills your charitable wishes. There are additional tax benefits to these gifts and we recommend you discuss them with your legal advisor.
Sponsor an Event
Are you a local business that wants to make a direct impact on homeless pets in our community? Consider sponsoring a Five Acres major event. From our Golden Paw Gala to our Tail-Waggin' Trivia, we have many opportunities that shine a spotlight on your support of our life-saving mission.