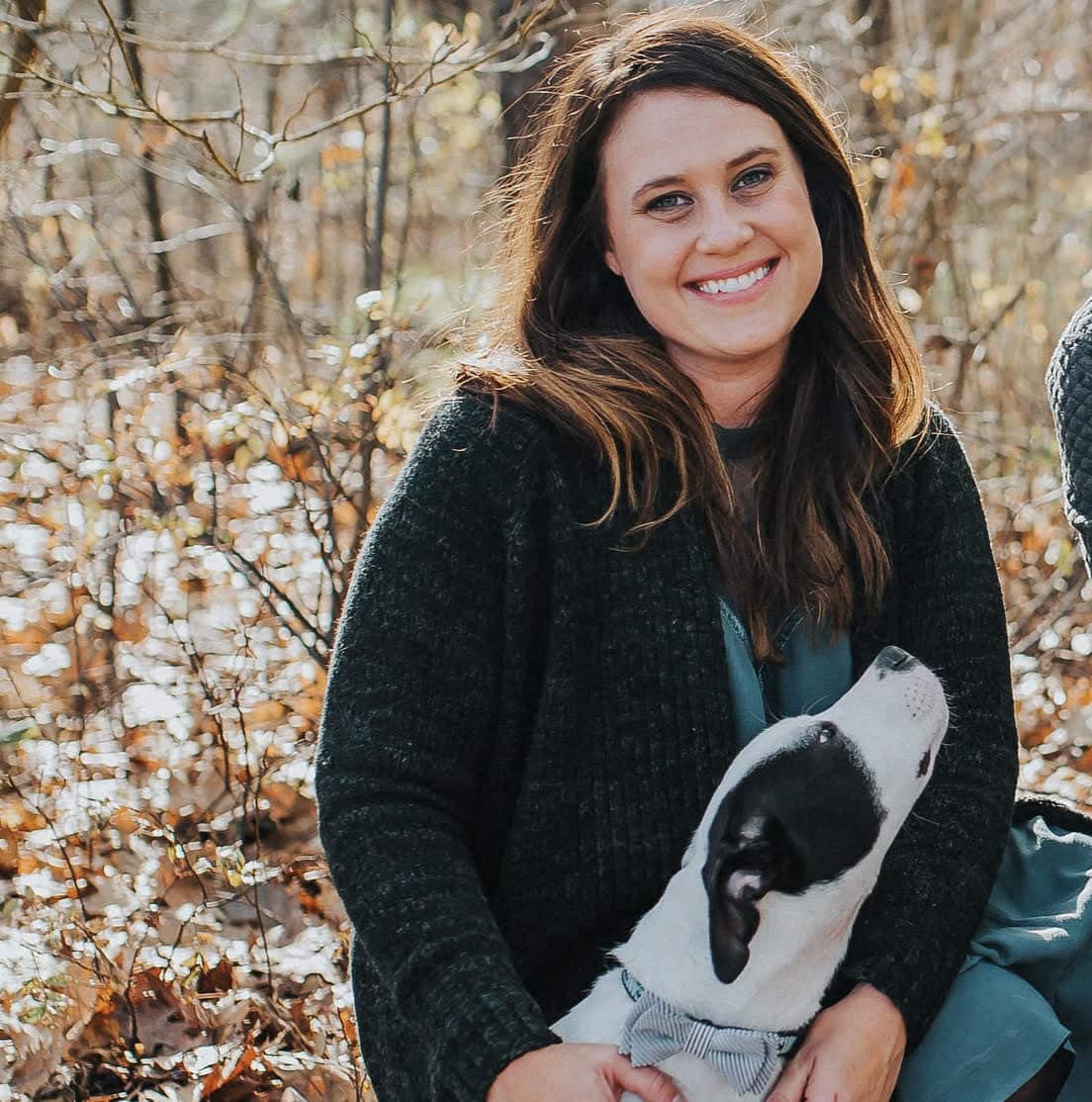 Welcome Jeana Roth, Our New Executive Director!
We are excited to announce that after a nationwide search, we have hired Jeana Roth as the new Executive Director at Five Acres Animal Shelter.
Jeana brings over 10 years of animal welfare experience leading community programs, fundraising efforts, and volunteer programs. Most importantly, Jeana shares our passion for serving people and pets in need. With our new focus on the Human Animal Support Services (HASS) model of animal sheltering, we are excited to expand our impact in the St. Charles community by building new programs to keep people and pets together. Read below to learn more about Jeana! 
1.  How did you get started in animal welfare?
My career path in animal welfare began in 2012, when I was hired as the very first volunteer coordinator at the Animal Refuge League of Greater Portland (ARLGP) in Maine. I had been an adopter, donor and volunteer of the organization, and was excited to make a difference as a staff member.
Over my 10+ years with the ARLGP, I advanced through the organization in various roles. For the past 6 years, I have served as Director of Community Engagement, overseeing marketing, communications, fundraising, humane education and the organization's community-facing departments and programs.
2.  Why Five Acres?
When I researched the mission of Five Acres and learned about their organization's values and goals, I felt that my sheltering philosophy and background would be a good fit for the community-centered animal welfare model they are embracing. Five Acres is at a very exciting point, and I am thrilled to join their dedicated and compassionate team to support pets in St. Charles– and beyond!
3.  What excites you most about this opportunity?
To work alongside the Five Acres team, and to learn about what the community needs from their local shelter. I whole-heartedly believe animal shelters are much more than an adoption center, they play a very important role in their community– ensuring pets are happy and healthy, and that their families are supported through programs and resources.
4.  Tell us about your family (including pets):
My husband and I are both born and raised Mainers, relocating from the northeast to Missouri for this exciting opportunity with Five Acres. We have three adopted shelter pets: a senior cat, Melman, a hound/lab mix, Otis, and a pit bull/bulldog mix, Marvin. It's a full house!
5.  What attracted you to making the move to the St. Louis community?
When visiting St. Louis, we felt the historic charm and warmth that the city provides. We are excited to get settled in and establish roots here. We can't wait to explore the area, hike the Katy Trail and learn all about what makes this community so special.