Thank You, Five Acres Volunteers!

by Kate Wall, Volunteer Manager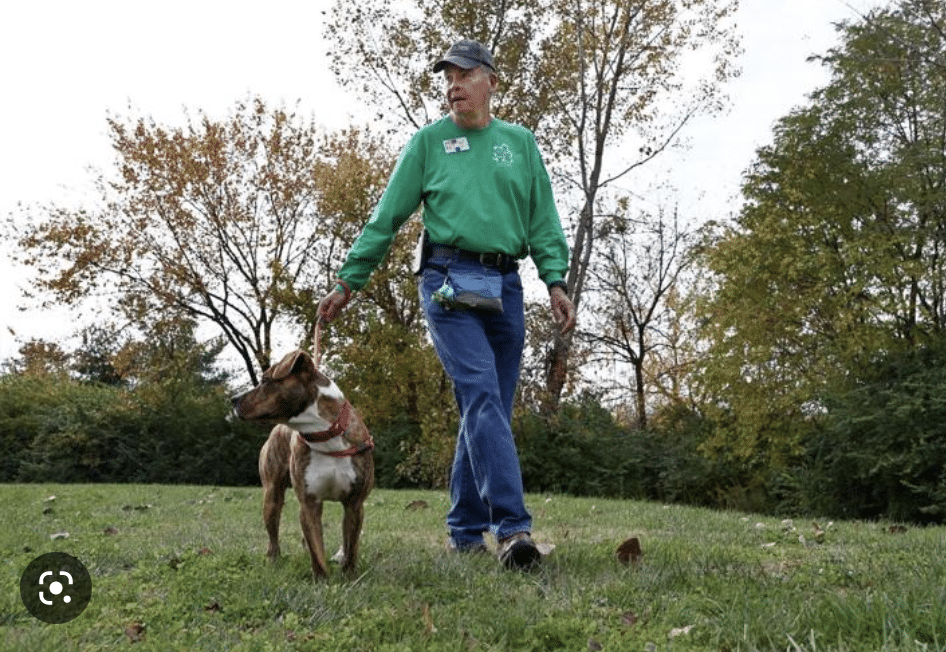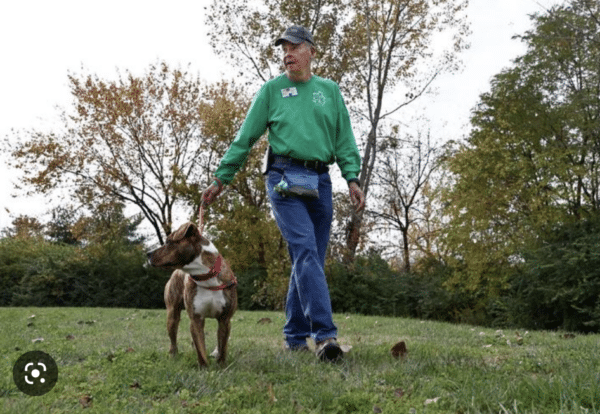 National Volunteer Appreciation Week starts today, Sunday April 16 and runs through Saturday, April 22. As Volunteer Manager at Five Acres, I want to give a shout out to our amazing volunteer team who accomplishes so much every day! ALL of us at Five Acres are so grateful for their support, especially the dogs and cats in our care.
Let me share with you a little about our amazing Five Acres volunteers:
102 volunteers have come to Five Acres in the past 6 months to walk our dogs. They run them, walk them, pick up after them, love on them, and try to teach them some good manners while they await adoption. Some volunteers opt to take them off campus for a car ride, a drive through Starbucks for a puppucino, a walk down the Katy Trail or Main Street in St. Charles. These volunteers are committed to getting the dogs out no matter the weather, and when the goal is to get them out of their kennels for potty breaks, enrichment, adoption events, or for play groups, these volunteers are our dogs heroes! The amount of love, care and concern our dog volunteers share with the dogs so freely is heartwarming and reassuring.
92 volunteers have been to the Kitty Cottage in the past 6 months with the main goal of keeping the cats and kittens in the building healthy and safe! Our Kitty Cottage volunteers have the most amazing cleaning protocol, and they know more than anyone how important keeping the building and everything in the Kitty Cottage clean. They also spend time socializing our sacred and shy cats, and provide enrichment to our younger kittens to keep them social and healthy while they are in our care.
We have 7 volunteers on our maintenance crew, making necessary repairs around the shelter, like replacing our entire deck and repairing the ramp when it was in need of care, taking on landscaping projects that keep everything looking so nice on our campus, cutting the grass in play yards, planting flowers and plants around our property to make it a warm and cozy environment, trimming/cutting trees, and so many other things that keep our facilities safe, secure and in good working order.
We have 13 volunteers who rotate volunteering on Saturday mornings in our AniMeals Pet Food Pantry, so that families who are going through a time of financial hardship can receive what they need for their pets. This program helps these families keep their pets in their home, taking away the threat of them possibly needing to surrender them due to not being able to provide basic needs. This program has grown considerably in the past few years, and we are so grateful to the volunteers who find this work to be satisfying and productive.
We have had 17 volunteers step up to help in our spay/neuter clinic! These volunteers help with cleaning and repackaging surgical tools, helping with pets pre and post-surgery by getting their weight, clipping nails, watching them as they come out of the anesthesia to make sure they are recovering and put them back in their carrier, helping to enter their surgery info into our animal care management software so their record stays up to date, and helping with laundry. They do not stop moving and helping the entire time they are here, and we are so grateful for all our clinic volunteers. Many of them have nursing or health care experience so it is a perfect fit for them. For others, they just wanted to help in a purposeful way, and few things are more connected to our mission than spaying and neutering all animals who come through our shelter!
8 volunteers have taken the lead with our Five Acres Gift Shop, making sure it is stocked with an amazing inventory of items that they take time to look at retail cost before marking it down 50%! We have an entire Gift Shop stockroom that the volunteers manage. In 2022, the Gift Shop brought in over $22,000 for our shelter pets.
Our Front Desk volunteers (15 in the past 6 months!) have what I consider to be one of the most interesting volunteer roles at Five Acres. These volunteers field questions from members of our community ranging from what time we are open to the public, to what they need to do to surrender their dog or cat. They welcome guests to the lobby and help unload donations. They are the volunteers who know so much about what is going on at the shelter day to day and get to witness families finalizing the adoption of their new dog family member! So grateful for their patience and dedication to taking care of the people who support us, adopt from us, or are interested in learning more.
Our foster families help Five Acres welcome in pets that need dedicated love and attention in a home environment. Our foster families take in dogs and/or cats who need a quiet home to stay while mama gives birth, or until puppies or kittens are old enough to get a few rounds of vaccines, or to give dogs a safe space while they go through heartworm treatment, or they adjust to life without the people they have known, or, hardest of all, they take in a dog or cat who we know is very ill and has little time left with us.
Last but not certainly not least, we thank our volunteer Board of Directors. These 10 community members help advocate for our mission, provide support through fundraising, governance, and strategic planning. We are grateful to have a strong board who believes whole-heartedly in our mission.
If you have spent time volunteering with Five Acres in any capacity, please know that you make a difference. The love that each of these groups of volunteers so freely share is admirable and while it is said all the time that we could not do what we do without volunteers, we literally would not reach near the number of positive outcomes, or have the amount of smooth days, or clean buildings, or animals who find a friend in you, and we are so grateful that they have you on their side. You all are an incredible community of people, and we thank you!