It's National Animal Shelter Appreciation Week!
The first week of November is dedicated annually by the Humane Society of the United States (HSUS) to celebrate the hard-working staff at animal shelters across the country. It serves as a moment to pause and reflect on the compassion, kindness, and care that animal welfare staff dedicate to homeless pets in need.
At Five Acres, we employ 22 team members who dedicate themselves to the cats and dogs in our care. We are a small, but mighty team! This year alone, we will help nearly 2,000 pets find the forever homes they deserve.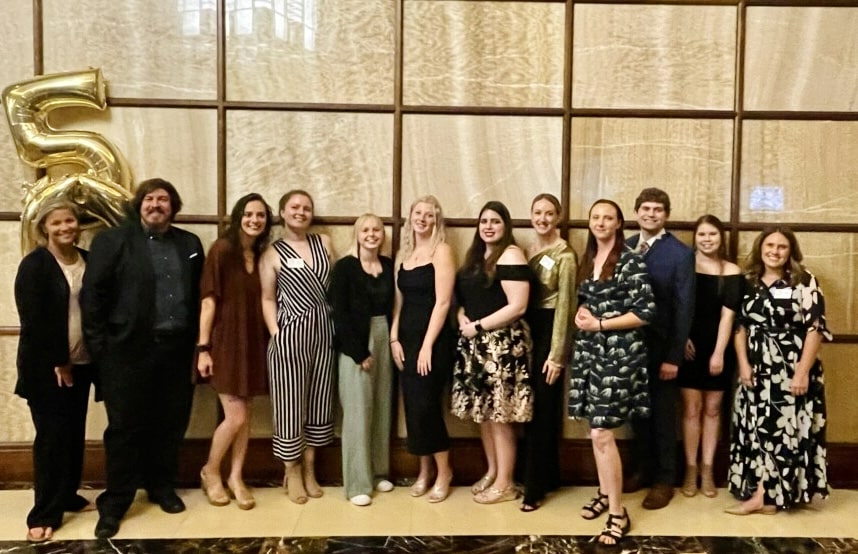 Working in animal welfare is hard. We balance the needs of our shelter pets daily, while simultaneously taking time to decompress and disconnect from the work we are so proud to be a part of. We experience many competing emotions, often in the same day– animals injured and abandoned in need of urgent care, pets that are young and fragile who are depending on us for life-saving treatment, as well as animals being chosen by a family to spend the rest of their life with. It is fulfilling, exhausting, inspiring, frustrating– all at the same time. 
If you are reading this, you likely have a connection to Five Acres – whether you volunteer, adopt, donate – or all three! Please know that your friendship, advocacy and support are what keep us moving forward as a shelter. While this work is not possible without a fantastic team of staff, you are the fuel that sustains us.
Please join me in thanking the Five Acres staff, today and every day, for working tirelessly to ensure our life-saving mission is fulfilled.
With wags,
Jeana Roth
Executive Director